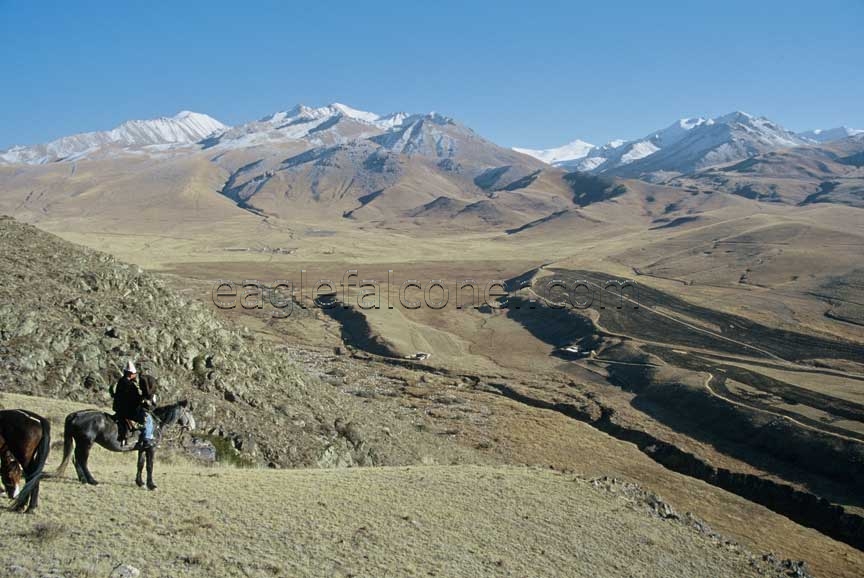 A favourite method is to gain the high ground and scan the landscape below looking for movement. A great advantage is to persuade a few bored farmers along the way to saddle up and join the hunt as scareboys or as we would describe them as beaters.
In Mongolia I often wondered what all the livestock lived on, here in Kyrgyzstan the steppe was much more fertile. The dark patterned area to the right of this picture is where they have been able to plough the soil, which is something that is a rare commodity in Mongolia.
To give you some idea, I have seen quarry start running as far away as the far edge of the ploughed area and still be successfully caught by a berkut flown from up on the hill. There are some big flights in this big country.