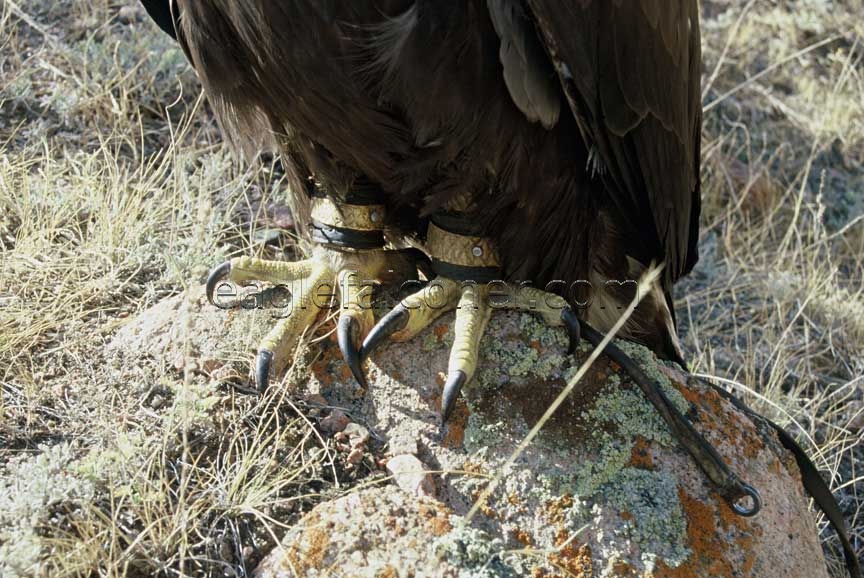 The feet of a berkut are very important to a berkutchi and great store is put into the size and shape. These are the feet of Qutuldu's young first year berkut. The talons are still short and have not yet developed the extra power and length of an experienced eagle of a few more years.
The jesses or anklets and straps as they are known in the west are called Ayak-bau, again like the hood although the general design is the same they are individual preferences. Some like the small rings at the end of the straps, others prefer platted slits.
With the anklets, I have seen some with sheep wool lining or felt lining. Whilst here Qutuldu is playing safe and has fitted some bite protection in the form of the metal strips, as this eagle is a first year berkut and so inexperienced with fox.