I am situated in the United Kingdom in Northern England.
Where I live in the beautiful county of North Yorkshire on a farm with my eagles
You are welcome to contact me through email should you wish to comment on my site or talk eagles or falconry in general. If you have enjoyed this site and would like me to give an illustrated talk to your club, society or group.
Please contact me for details.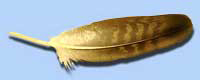 "May your wings feel the power of the wild wind"