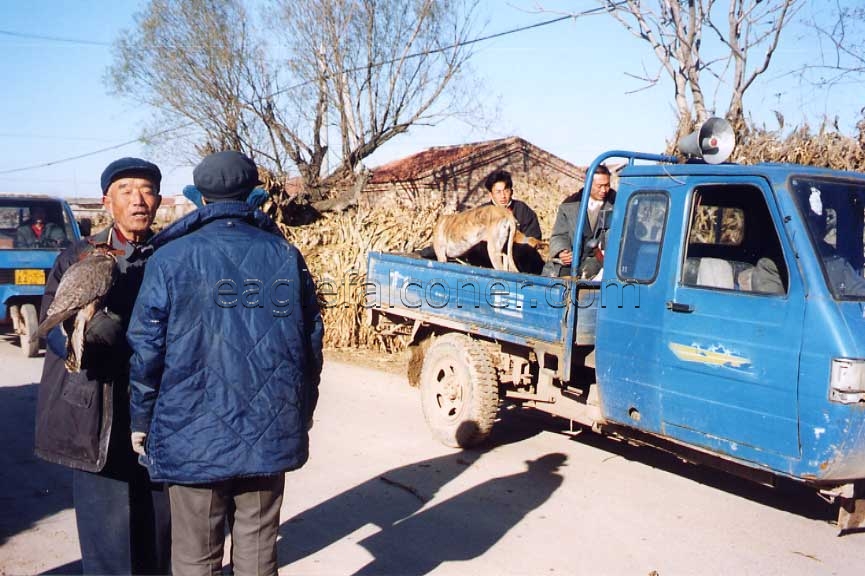 The next morning when I arrived things started to become clearer. Groups of farmers were formed into collectives or syndicates each owning a single TuHu falcon.
TuHu is the Chinese name for a Saker Falcon flown at hares and means Hare Tiger. These falcons are trapped in autumn and released at the end of winter. The Arab demand for big Sakers puts the price way out of the range of these farmers, but by clubbing together they manage to buy a good sized falcon.
The three wheel tractor truck which was our transport to the hare fields, was deafeningly noisy and as uncomfortable as riding inside a cement mixer. The back was stacked deep in dried maize stalks to give some cushioning, and falconers, beaters, dogs and guest falconer all piled in for the long drive across the muddy fields.