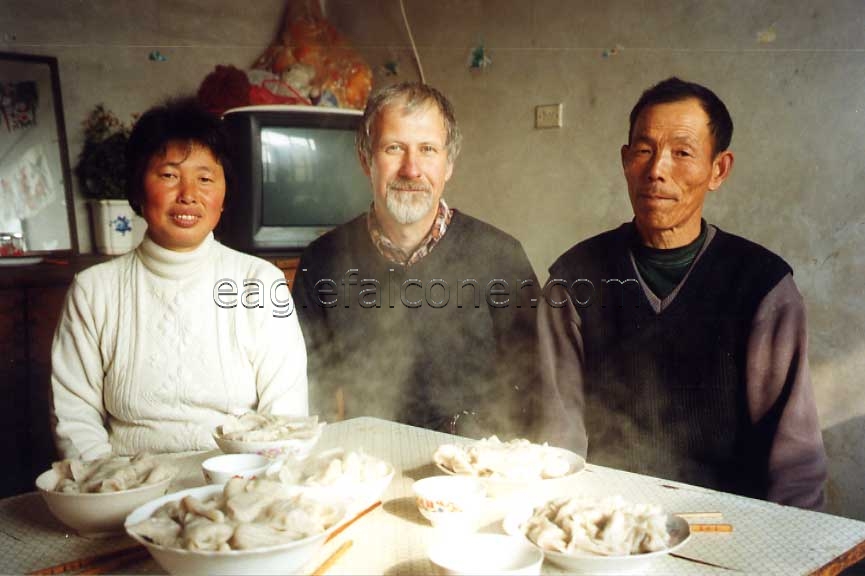 Patience is a virtue, especially when getting to know Chinese falconers who are not use to nosey foreigners visiting and asking questions.
They like to sum you up before they commit and this can often take a few days. I had spent a whole day with Mr. & Mrs. Shi and not seen their falcon. We talked a lot as falconers do, exchanged ideas on slight differences of practice, and we talked about dogs and life.
Mrs. Shi made wonderful Dim Sum and plenty of it, in fact I have never tasted better in any restaurant.
I left to return to my city hotel, but I now had a warm invitation to return the next day to go hunting.