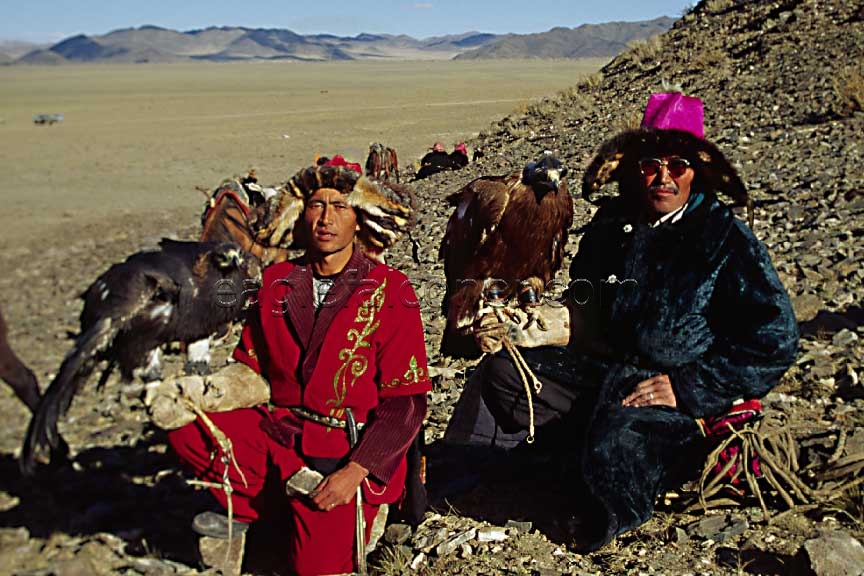 I came across my friend Manai a year later looking all spruced up and in his finest at the Eagle Festival. This is him on the right in this picture.
Manai learned to train eagles at the knee of his father and in turn his eldest two sons have their own eagle. The family pool of knowledge shows in their skills and the disposition of their eagles. At the Festival, Manai was consistently coming high in the markings of each discipline.
Especially in the response calls where Manai's eagle always seemed keen to follow when called. Although there was a sense of competition in the highest placings, the Festival was more a large social event as they often are around the world where like minded friends gather together to share a common interest.