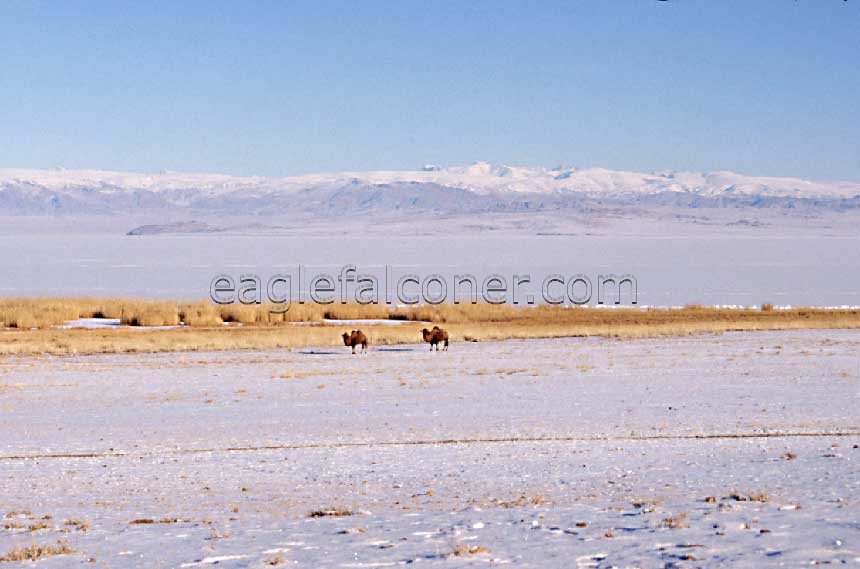 My first visit to the western Mongolian provence of Bayaan Ulgii was to the north of the provence. Acit Nuur in November is a frozen lake and by the middle of winter the ice can be thick enough to stand the weight of a heavy truck.
The mountains on the far side of the lake are the last barrier and beyond is Siberia. The temptation is to risk the direct route to save time on the round trip, the skill is knowing that the ice will hold as a few impatient souls have learnt to their misfortune that the climate is not as reliable these days even in this remote land.
The dry reed beds that surround the lake were likely places to find hares and foxes and I spent many hours riding along the edge of the lake.
Collecting slabs of broken ice is one of the weekly jobs of the Kazakh children, who cart a weekly supply to store in the subzero temperature outside the house. The women folk hammer off required lumps to melt on the stove for all the families water needs.