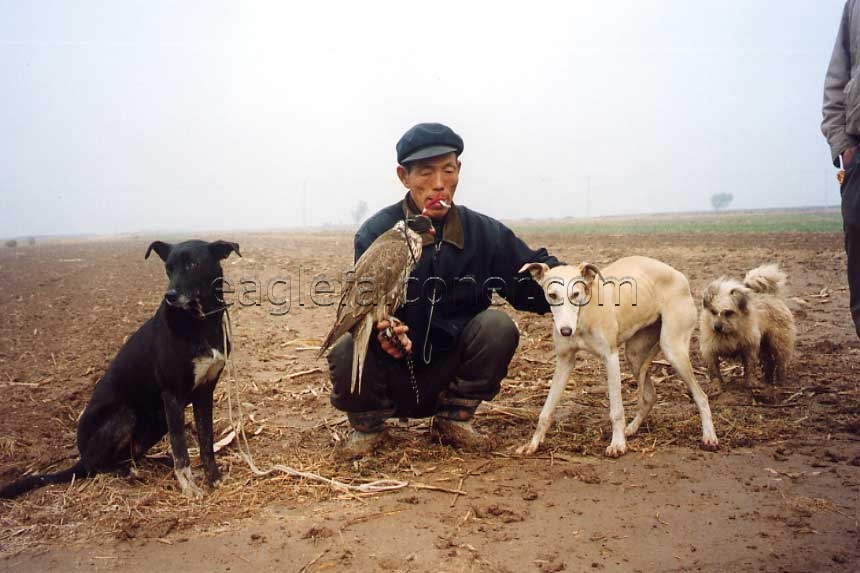 This is Mr. Shi who seemed to be the most experienced falconer of the group that I spent most of my time with. He had trained under a Mr.Zhou who I first met in the city.
Mr. Zhou used to travel from the city with his dogs and TuHu falcons to hunt over these peasant farmers land for weeks at a time.
As is often the case all over the world, one man can inspire many and these farmers remember the thrilling flights of Zhou's falcon catching hares.
They beat the fields and used their dogs and little by little they learned from Zhou how to fly their own falcon.