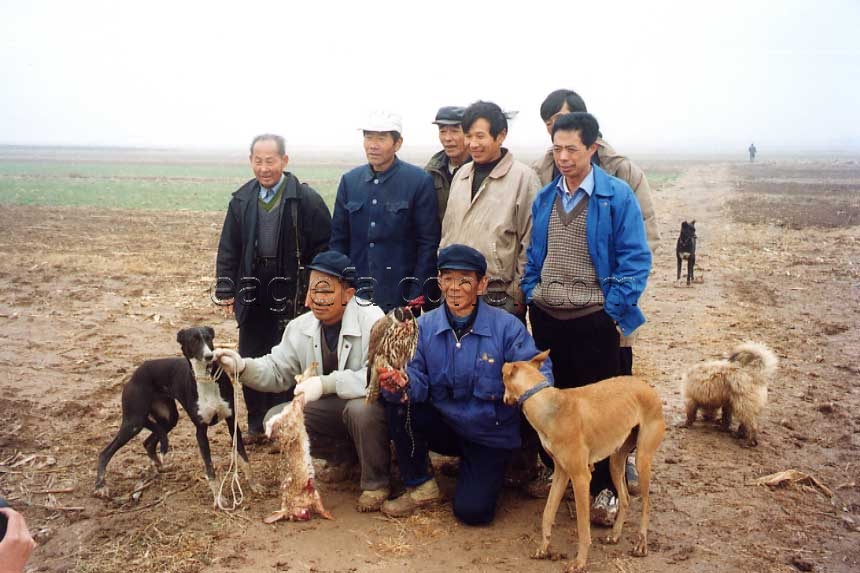 This was our group so to speak, they were the collective or syndicate that owned this one TuHu, and had invited me to enjoy a few days hunting over their fields in eastern China.
They gathered together every two or three days to hunt depending on the weather and their daily commitments. They were neighbours and friends and all were local peasant farmers who earned a living from the fields over which they hunted.
At night they ran their dogs at hares for sport with the aid of lamps, and as a form of control to protect their crops. All were sighthounds, some looked good examples of Greyhounds, but our group had a lurcher type of breed which was smaller and some had more body than the greyhound.