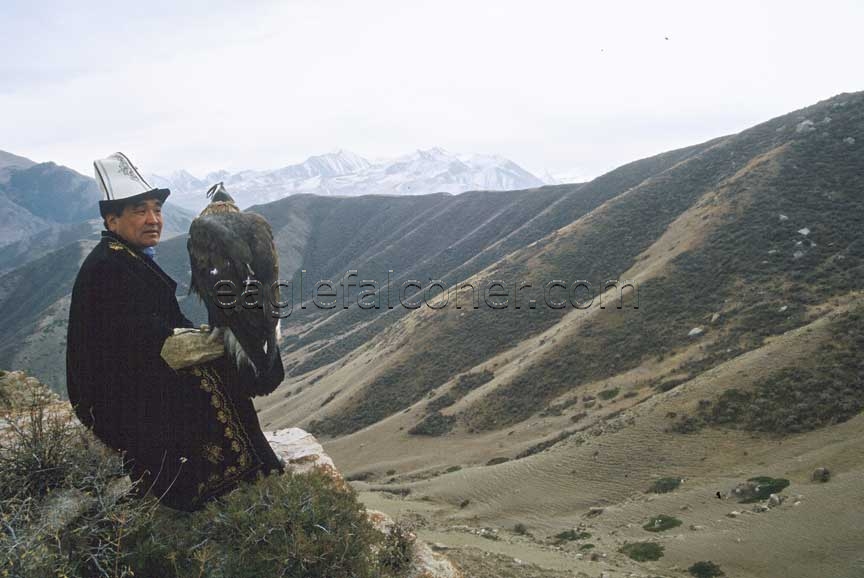 We scanned the landscape from this vantage point long and hard. It had been a place were these berkutchi had had success at fox before.
Ishpay's berkut knew it well and looked intently for her favourite quarry.
We all know a "honey spot" were things always seem to produce what you are looking for. Well, these places are not always fool proof and on occasions especially when you bring guests along things seem unusually quite.
Still it was a great place to rest and watch, the landscape in Kyrgyzstan in the Tien Shan is often awesome, and I could watch the changing patterns on the mountains for hours.