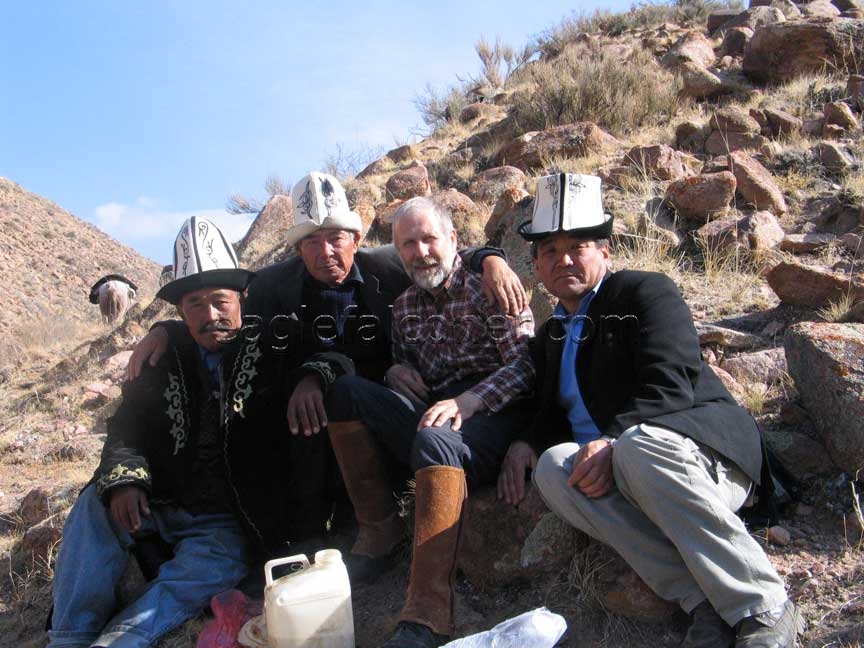 The inevitable group photograph of myself and three excellent Kyrgyz berkutchi. The first man on the left is Qutuldu, the oldest at 68 years old and the most experienced of the three eaglehunters. The next is Acek, who was very friendly, very tactile and a real great joker. On my right is Ishpay who was a smart hunter and had the most experienced Berkut of the three of them.
We had stopped for a break around midday, it had been a warm morning but the weather is changeable in October and a snow shower can sweep in without warning.
We carried our food with us, bread, fish, meat and cheese. The plastic container at my feet holds our supply of kymyz, which is fermented milk, usually mares milk. The thing that amused me the most was that this container still carried a small label of a well known western chemical company.