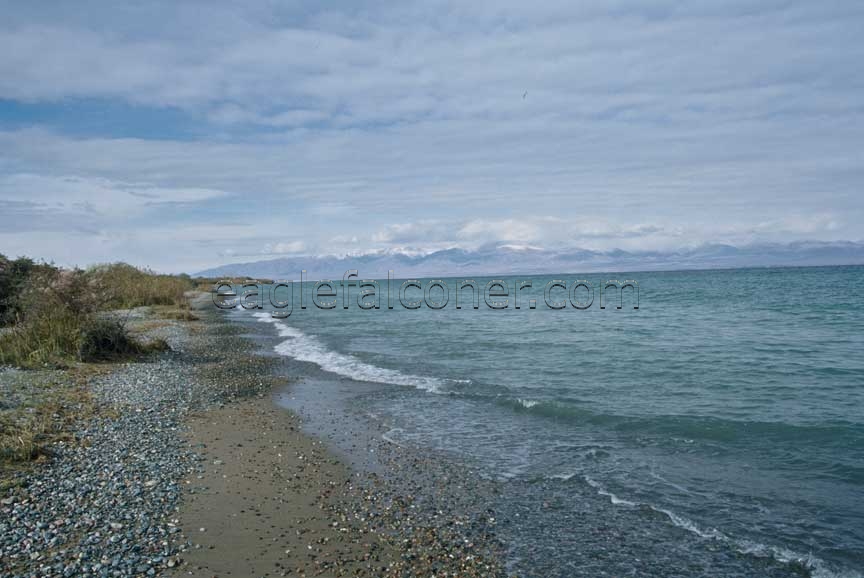 At long last I was standing on the shore of Lake Issyk-Kul. This lake and the land that surrounds it seems to have been imbedded in my mind for most of my life. In countless nocturnal dreams and many daydreams I have been riding and living with the Kyrgyz eaglehunters.
At first, when I was young I became determined to visit these people of my dreams only to find that this land was locked up to most westerners. To get here then, would have been a much more momentous task, and one I would have found a bit beyond my experience at that time.
Today it is easier, the doors to this land are open and I am a lot more confident and experienced to go it alone. As I stood on the shore of this vast lake I really felt I had achieved something that had been buried deep in the core of my being for so long.