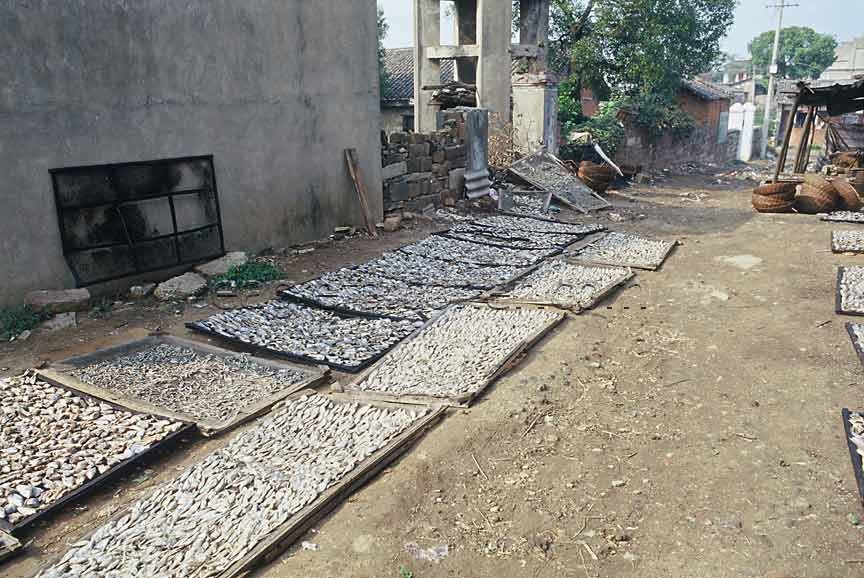 As I wandered amongst the houses that lead down to the river I walked past trays and trays of fish drying in the sun. I expect most were caught by nets as the numbers and sizes were too small for the cormorants.
These days there were less than twenty families earning a living from cormorants. Shuyun's cormorants catch bigger fish and in the summer when the water level rises more than forty feet because the lake is situated in a floodplain, they fish for the valuable yellow eel in the flooded grasslands and reeds.
In the winter there are less fish to catch but they are often the really big fish, because of the cold water they are less mobile and easier to catch.