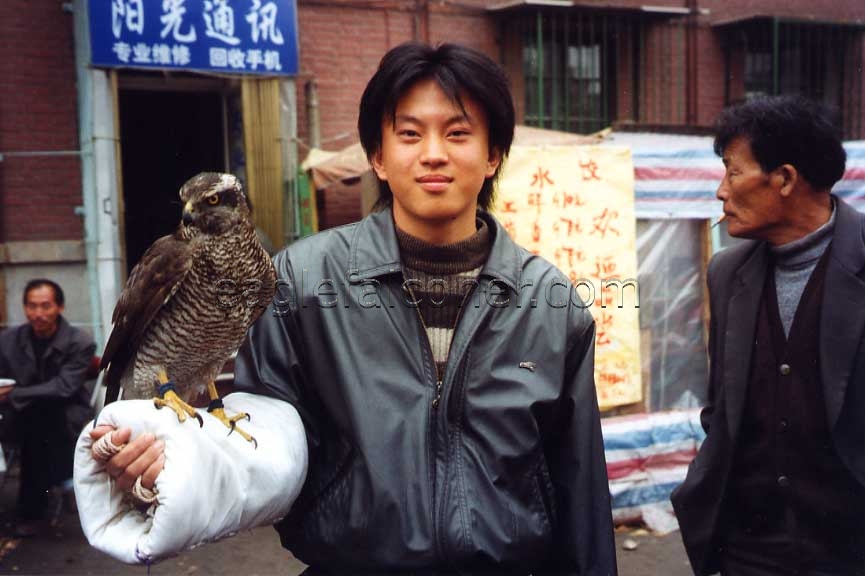 After our meal we summoned a couple of taxis and sped off across the city. We arrived at a large apartment block area where local markets were held between the rows of high rise apartments.
As we sat down on low stools at a small table, mugs of hot green tea were served to us. Many men gathered curious to see this foreigner in their midst, instructions were being given and soon hawk after hawk appeared on padded arms for me to check over.
Goshawks, buzzards, falcons and sparrow hawks both adults and immatures. Everything that is trapped is kept as they are all released in the spring.