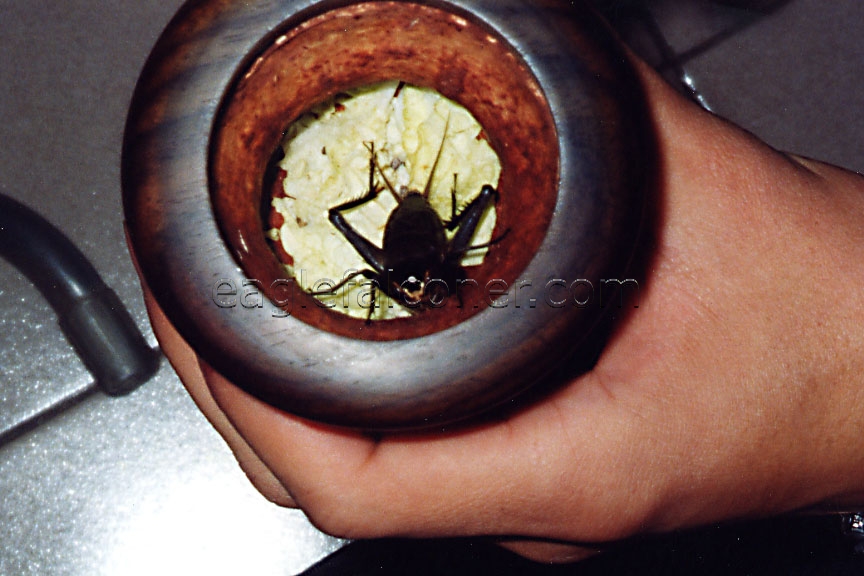 Once I had been initiated to this Chinese love of the cricket then I seem to notice them everywhere.
All over the market were small traders selling the gourds and stands as well as dozens of small plastic boxes each containing a single cricket.
Buyers studied each one in turn, taking them out of the plastic box to see them move, almost in a way as one might asses the movement of a dog or horse, but only on a smaller scale.
I was amazed that so much detail and care went into the acquisition of a single cricket. I suppose the owner had just acquired a cricket luxury mansion so he was just being careful to purchase the right clientele.