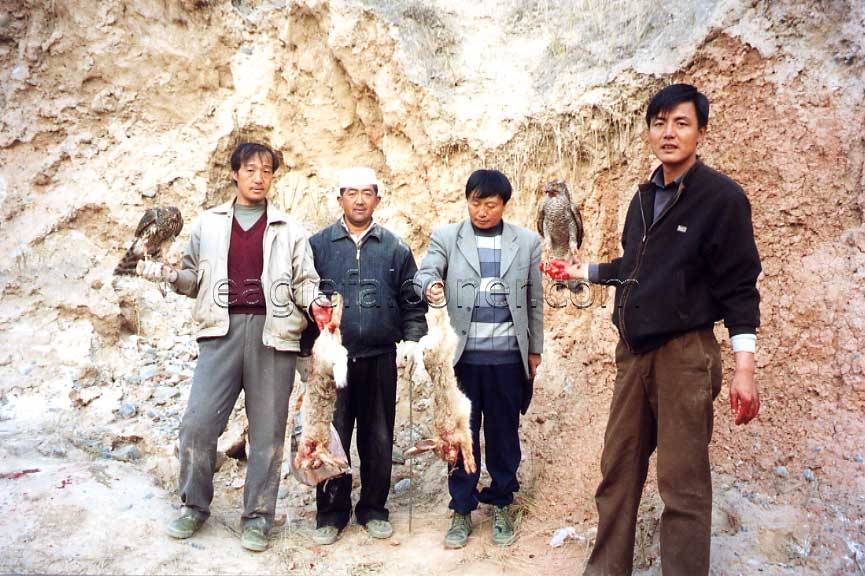 At the end of the day we had enough hares to feed the family for a few days. With the goshawks rewarded for their efforts for the day the hares were destined for the stew pot.
I am always amazed at the Chinese falconers carrying their goshawks on bare hands, but you have to give them praise when they pick up their hawks with a blood soaked hand.
These goshawks are calm and gentle all of the time, that is until they see a hare run.